Right now Daren and I are in Boracay, a beautiful island in the Philippines at his parent's home. Boracay is known for it's white sandy beaches and crystal clear ocean. I have been here probably 5 or more times, but each time I come I am amazed by it's beauty. Growing up in Southern California, I never knew beaches like this actually existed outside of calendars and postcards. The beaches back home are okay, but the water is so dirty you can't even see in it!
Yesterday was not only Cheesy's first time ever being able to explore outside without a leash on, but it was also her first time swimming! Both her and Macaroni enjoyed themselves and actually came into the ocean willingly. There are no waves in the ocean here so it is kind of like a big pool! We all had a lot of fun. We are probably going to be here for 2 weeks or so, and I'm sure I'll be posting tons of photos, so stay tuned =]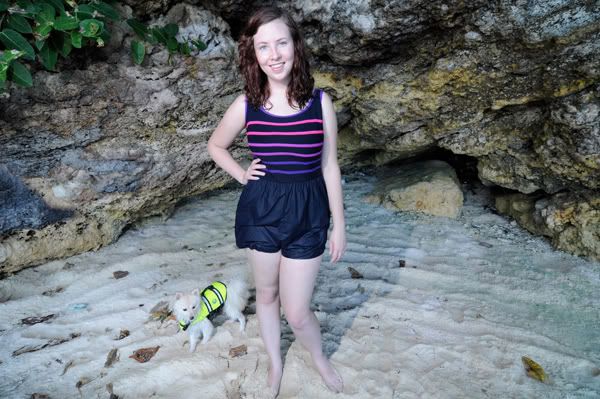 Outfit Details
Bathing Suit - Vintage from the Goodwill in Redlands, CA.