Can you believe I have had this dress for probably 4 months, and this is the first time I've ever worn it? I felt weird about wearing it before I purchased these tights..That is just too much leg for me to show! haha.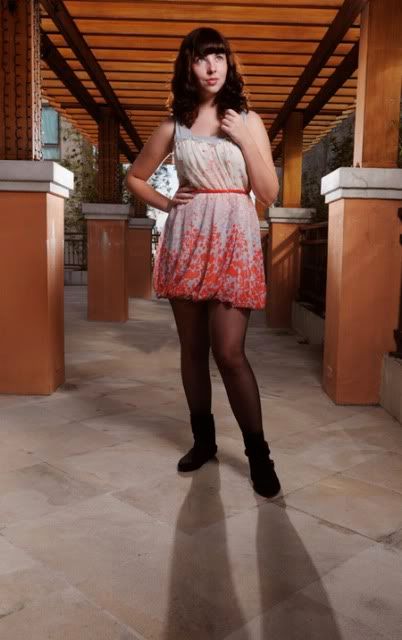 Outfit Details
Dress & Belt - People Are People (here in the Philippines)
Tights - The supermarket (only 60 pesos, so like $1!)
Boots - Reflections
Sorry this post is so short! I have to wake up at 6 a.m. tomorrow, and it is almost midnight as I type this. We will be going to Divisoria , which is similar to the garment district in L.A. Also, I hope to come upon some Ukay-Ukay's (word for thrift store here). There isn't a lot of them here in the Philippines, but our driver told us we will find some near Divisoria. It seems like years since I went thrifting. Wish me luck!