For my brithday, my wonderful grandma sent me and my cousin, Kiersten to San Francisco! Kiersten is 5 months pregnant and cute as a button and today was her first time flying! We flew in at about 2pm today, and we've been running around all day having a blast exploring the city. We ate cupcakes at Ghirardelli square (i got pumpkin, she got banana caramel), rode the cable cars, ate at a cute diner, saw a walkathon, went to a wax museum (kind of creepy), and went to a vintage arcade.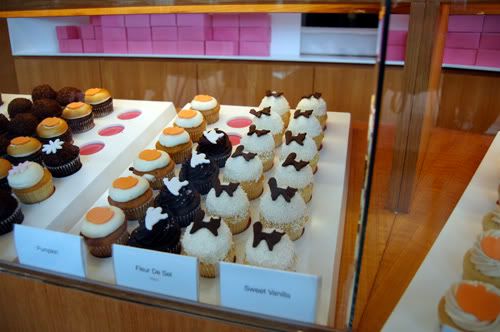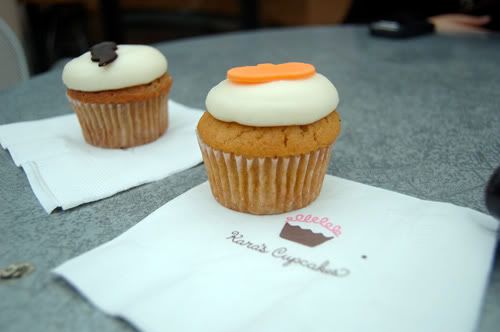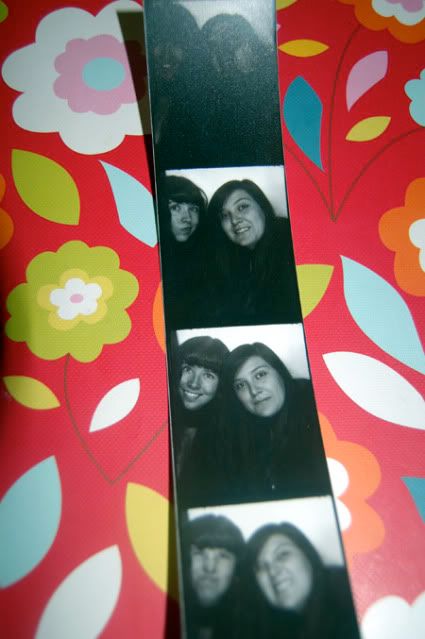 & My outfit for the day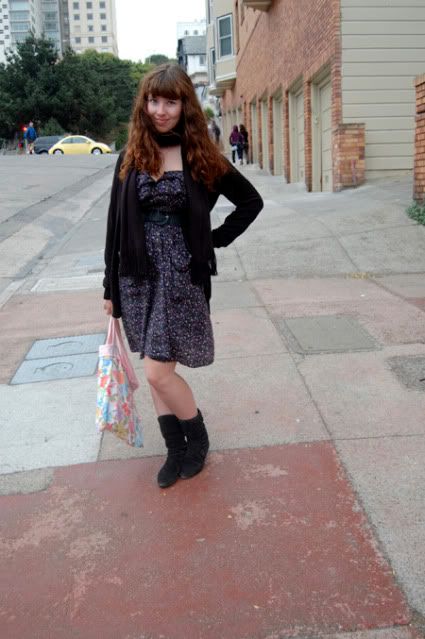 Outfit Details
Dress- Thrifted
Boots - Thrifted
Scarf - Gift from my grandma
Cardigan - Forever 21
Tote - Made by me!