Friday, October 8th was Anton's Birthday! Thursday night, my dad gave him his gift since he wouldn't of seen him on frinday due to working. Look at what happens next.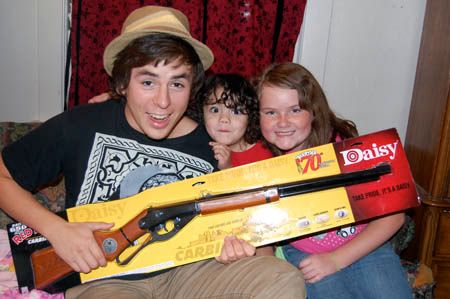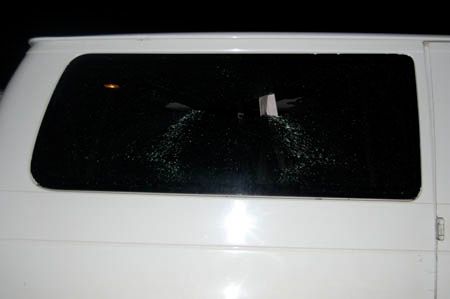 Anton's always wanted a bb gun, and once my dad heard that, he knew it would be the perfect gift to get him! Anton's mother wouldn't let him ever get one as a child, and now we all know why, haha. A few shots off of our front porch, and he shot out the window of my dad's van! We all had a good laugh and my dad wasn't mad. We just need to get it repaired over the weekend.
The next morning I surprised Anton with covering our room and his car in balloons. I got him a few gifts that he really loved and I baked him a cheesecake (his favorite
recipe here!
). After we took the girls to school, we came home and slept until noon..Once we were awake and ready, we went and ate breakfast at Denny's. I guess when it's your birthday, you get a free grand slam! Pretty radical. We sat and talked in Starbucks for a while and went to a few thrift stores, then he was off to work!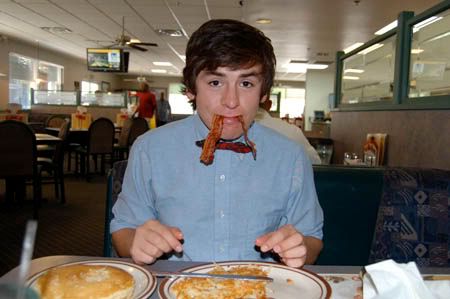 Now for outfits! My little brother wanted to be in the photos toooo.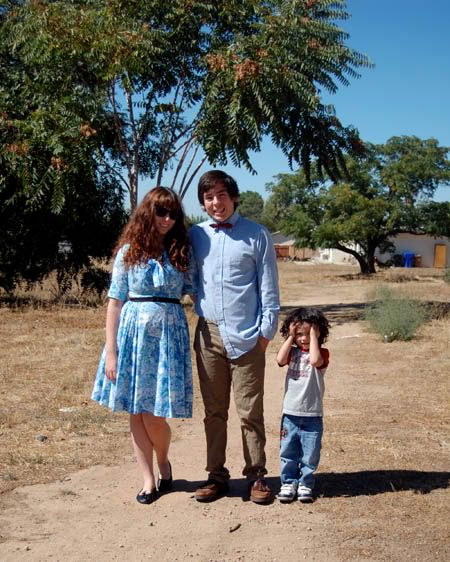 Outfit Details
On Kass
Dress - Vintage (only $3, i had to sew up the side seam though)
Belt - Off a 70's bathing suit, haha
Shoes - Chrystina's
Sunnies - Anton's
On Anton
Shirt - Vintage
Pants - Levis
Bow Tie - Vintage (a gift from me:)
Shoes - Vintage