I am back in Makati now from the quick trip to Boracay with Daren's family. I'm kinda of bummed, Daren's sister,
and fellow blogger, Dana
and her husband go back to California tomorrow! I had a lot of fun with them these past two weeks, and I'm sad to see them go.
Well, I'm going to be a cheater and post outfit photos that were taken the day before we left to Boracay last week. I hope you don't mind!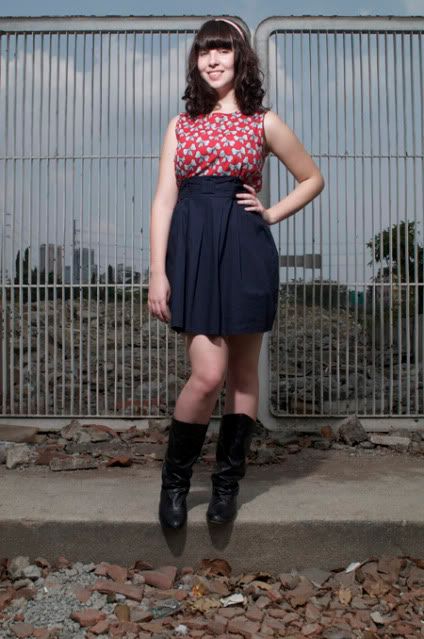 This last photo made me realize I'm not a very good or glamourous jumper, hahah!
Outfit Details
Dress - Topshop, X-mas gift!
Boots - Reflections
Headband - I'm not sure!
Currently Listening to: I Just Want To Have Something To Do - Ramones