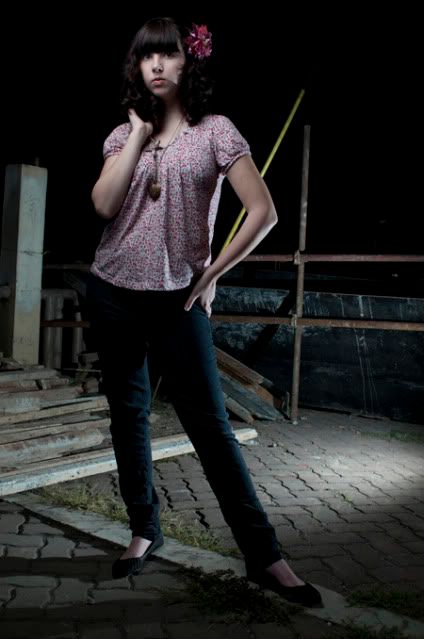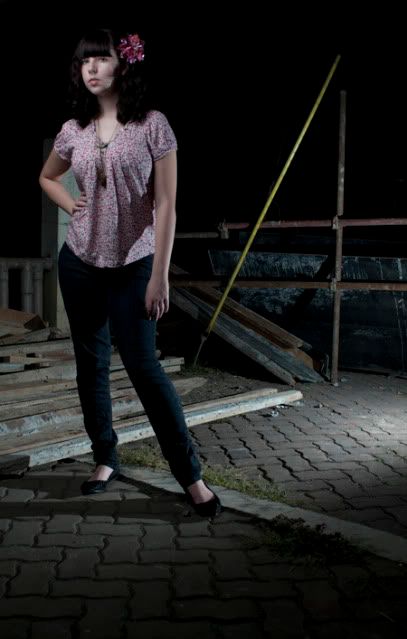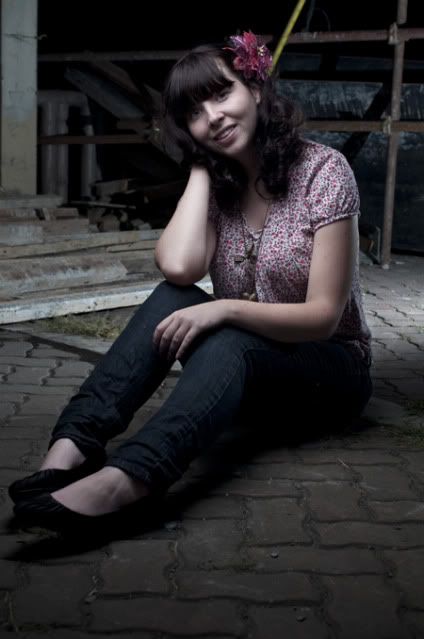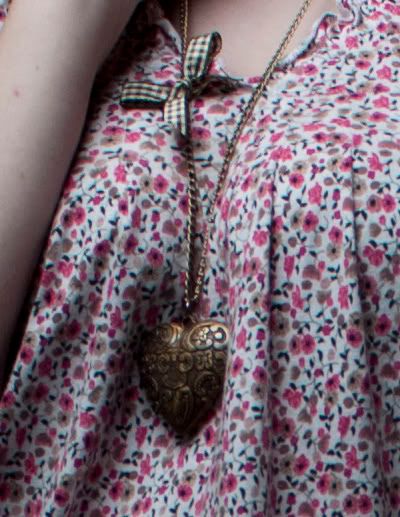 Outfit Details
Shirt - Ukay Ukay - H&M!
Pants - Forever 21
Shoes - CMG
Heart Locket - Ukay Ukay
Flower Clip - Made by me!
After washing all of ukay finds, I realized this shirt was actually H&M! I was so excited, it looks new, and I got such a good deal...Three blouses for around 50 cents! I was actually wearing black jeans for the majority of the day...but I ran out of sticky paper on my lint roller and I was covered in dog fur! It is impossible to stay fur-free in a house with two Pomeranians! Sometimes I want to shave them bald...haha!
Style School Starts tomorrow!!! Did anyone else sign up for it??