Phew, it's been a long week. I caught some sort of cold from my aunt's house, and I have been sick all week. I spent my time mostly sleeping in bed, drinking tea and watching movies. ( i saw Brave Heart for the first time!) I have the best boyfriend and friends. They helped take care of me and our house while i was sick! Today, I had to get out of bed and dressed to meet up with classmates to work on a project that's due soon.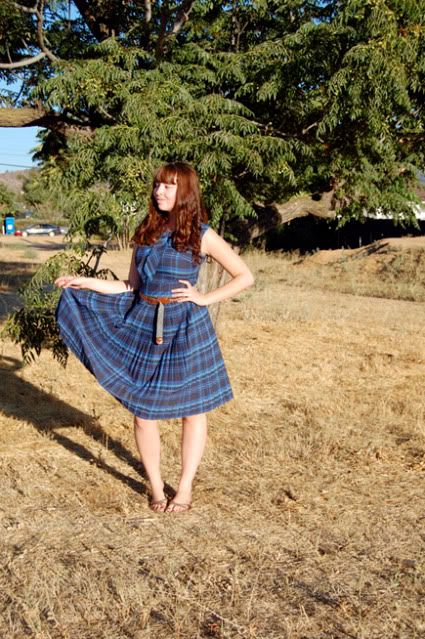 Outfit Details
Dress - Vintage (gift from my dad's lady friend)
Shoes - Reflections
Belt - Vintage

&&& my thrifting treasures from today.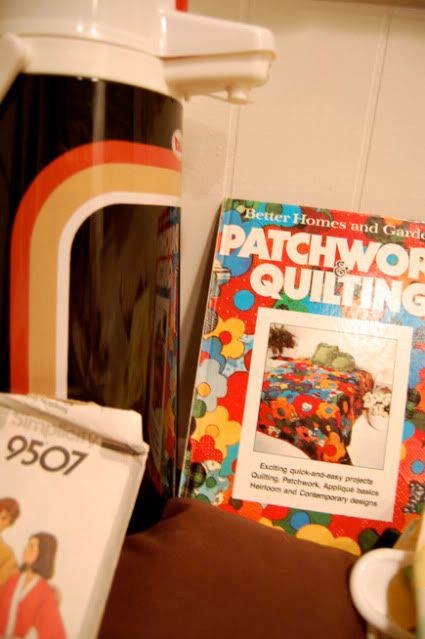 I got a canister (I collect 'em!), a pretty quilt book, and a vintage patten for robes!