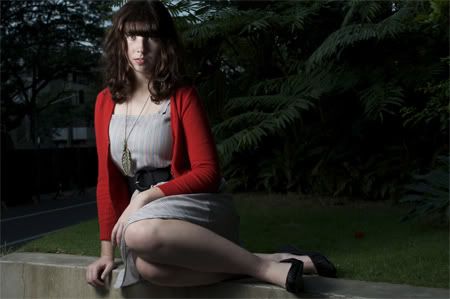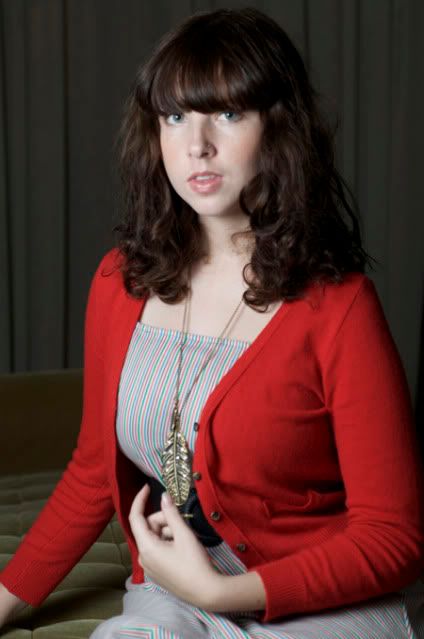 The other night, Daren and I decided we would swap one small Christmas gift each...His was a box full of 20 or so guitar picks (he is always loosing them!) and new guitar strings...Mine was this awesome feather necklace! I decided to make a whole outfit based off the necklace, and I knew my freshly hemmed Ukay find would match perfect.
Outfit Details
Dress - Vintage, From Ukay-Ukay here in the Phillippines
Sweater - From the bazaar that was held near our house this past weekend
Necklace - Gift from Daren (that he also purchased at the bazaar.)
Shoes - CMG
Man, these photos made me realize I need to get my bangs cut ASAP! haha.