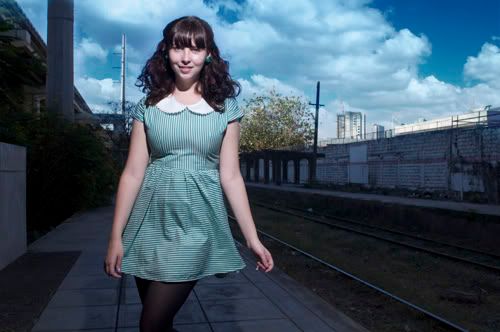 Outfit Details
Dress - Zarina Agduma
Tights - S&M
Earrings - I wish i knew =[
I came across this beauty last week at the local bazaar. There were tons of booths, featuring young local designers creations. Amongst all the sequins and animal print I stumbled upon Zarina Agduma's booth. It was full of vintage inspired dresses and tank tops. The second I walked over there the designer herself picked out this dress for me and said "this seems very you." She couldn't have been more right!
If any of you gals are in the metro manila area, Zarina will be releasing her new line at the Rockwell Bazaar February 27-28!
I'm so sad I only got one photo in it...The day these pictures were taken was full of bad luck. Daren forgot an important cord for one of his lights and the light we ended up using died after a few frames.